Sarah, one of my very best friends, is a vegetarian. So when I'm with her, I'm rarely eating meat. This isn't because she is the one doing the cooking, but rather, it's much easier to just cook something both of us can eat. Besides, let's face it. Living in a country that has one of the unhealthiest diets in the world, vegetarian is healthier. Cooking with parameters doesn't bother me. If anything, I look at it like a challenge. It's fun to have the restrictions yet make it work. Sarah's husband Dan is of Lebanese decent, so it is because of her that I first had mujaddara.
Mujaddara is a simple Middle Eastern dish made of lentils, rice, and onions. It is easy to prepare but surprisingly good. Like many other Middle Eastern dishes, variations of mujaddara exist in many different countries. This is my version. Like my taboule, I cannot assert its authenticity, but neither can I assert the authenticity of my marinara sauce.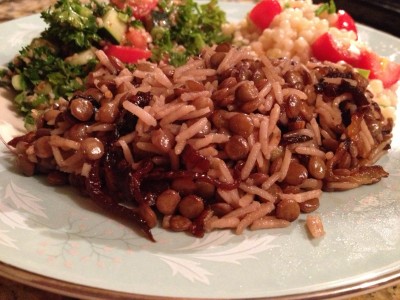 Another characteristic that makes this dish so amazing is that it is super affordable. The amounts here will serve six to eight people as a side dish for less than two dollars. I've also used it as a main dish, which makes dinner even more cost effective.
Here's what you need: dry lentils, basmati rice, a medium onion (I use yellow or vadalia), olive oil, water, and salt. Yeah, that's really it!
Here's what you do:
Peel and slice your onion. Be sure to slice it thinly and evenly.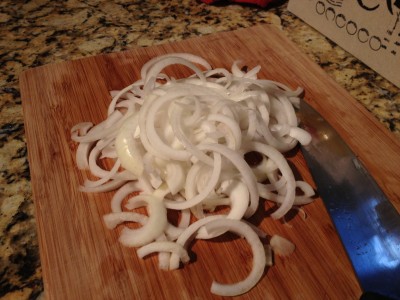 Put a couple tablespoons of olive oil in a skillet and heat it on low. Add the onions. Keep the heat turned to low. You're going to caramelize them. This is going to take probably half an hour. Just be sure you stir the onions regularly.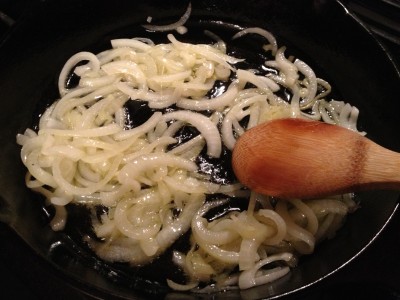 Measure out a cup of lentils, sift through them to be sure they are free of trash or small rocks, and wash them. I use a sieve for this.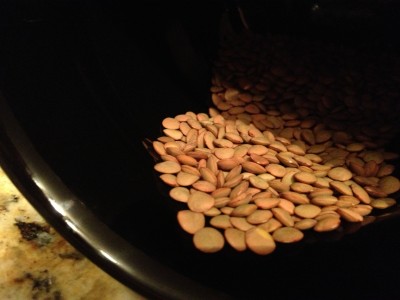 Dump them in a saucepot with three cups of water. Bring to a boil. Cover and turn the heat down to low. Cook for seven minutes.
Don't forget to stir your onions.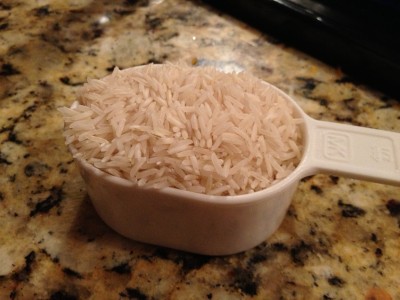 Add ½ cup of basmati rice and some salt to the lentils. Cover again and cook for ten minutes more.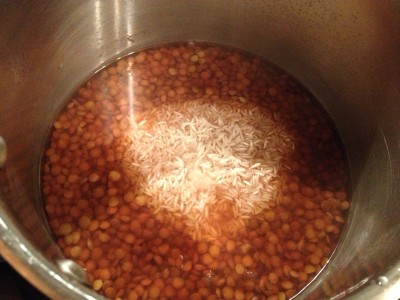 If your onions are done, remove them from heat. It's okay if they hang out in the pan.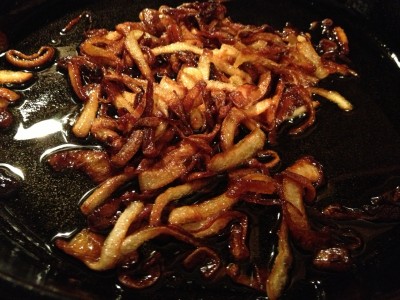 When the lentils and rice have cooked the full ten minutes, add the caramelized onions and stir them up. I use a fork so I'm less likely to squash the lentils.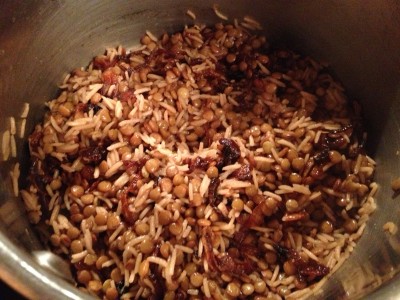 Taste. Adjust salt if needed, and plate it up.
Mike and I had this last week with some taboule and cous cous. Sarah would have been proud.
Mujaddara
| | |
| --- | --- |
| 1 cup lentils | 3 cups water |
| .5 cup rice | Salt |
| 1 medium onion | 2 tbsp olive oil |
Peel and slice onion thinly and evenly. Add olive oil to a skillet and heat on low. Add onions and caramelize on low, stirring frequently. Pick and wash lentils. Add to sauce pan with water. Bring to a boil, reduce temperature to low, and cover. Cook 7 minutes. Add rice and salt. Cover again and cook 10 minutes more. Remove from heat. Add caramelized onions and stir with a fork. Enjoy 🙂