Film
Bird In A Glass House
(Writer/Director/Editor/Producer, 2007 – Foutz Studios)
Official Selection, Action On Film International Festival, Long Beach, CA (2007)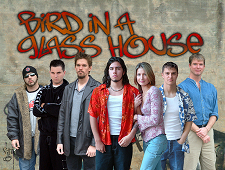 Until October 11th 2000, drug dealer Arden Keane had everything he wanted – money, the perfect girlfriend, and friends that had his back. But when a deal goes bad, Arden's best friend is killed, setting events in motion that spiral out of his control. Overcome by guilt and dogged by police and former buyers, Arden attempts to abandon his street life and make a new one with the help of a new mentor. But with his brother Steven deep in the drug trade and dire financial strain that strikes his family, freedom may be more elusive than Arden can imagine.
Promotional Video
Shapedia Promo Video
(Writer/Director/Editor/Producer, June 2013)
The Shapedia Promo Video was a project produced for the Shapedia App Development Team. Writing, shooting, and editing of the project was all the work of HannaH Jane. Developed for internet and app store viewing and targeting a student/young professional audience, the piece gives an overview of app's features and encourages users to utilize the app to assist in achieving their fitness goals. Celtx, Panasonic DVX and miniDV, and Final Cut Pro 7 were used in the creation of this video.