When it comes to beverages, water has been my choice since I was little. It's simple, goes with everything, and doesn't need to be "made", just acquired. It's really quite perfect. That said, I am a fan of other drinks as well, and while coffee is still the king of crafted beverages in my book, there's nothing quite so relaxing as a nice cup of tea, especially later in the day.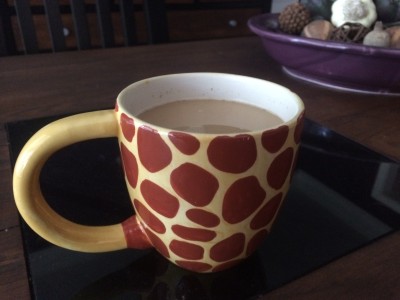 Tea is similar coffee or wine in more ways than one. Being able to make a good cup requires knowledge, taste combinations are numerous and varied, and sometimes, what is added to it can really elevate the drinker's whole experience. This is the reason I love Chai, especially Vanilla Chai. It is delightfully spicy and creamy and not as in-your-face as coffee. For me, it is the perfect late afternoon drink, whether served hot or cold, though I especially love it over ice on a hot day. Believe it or not, despite how expensive it can be in a shop, Chai isn't that hard to make. You probably have much of what you need already in the fridge and cabinets, and you should stop being afraid of messing up and just give it a try.
Here's what you need:
A good quality black tea, ground cinnamon, ground cloves, ground ginger, ground cardamom, black pepper, vanilla extract, water, milk, and sugar.
Here's what you do:
Bring 3 cups of water to a boil. Dissolve ¼ cup of sugar into the water. (I don't like anything overly sweet. Feel free to add more sugar to your taste.) Remove sugar water from heat and add tea bags (7 if you are using small ones; 3 if you are using large). Let tea steep for 10 minutes. Remove tea bags and return to low heat. Add ¼ teaspoon of cinnamon, ground cloves, ginger, and cardamom. Add 10 shakes or grinds of black pepper and ½ teaspoon of vanilla extract. Stir in 4 cups of milk, and let the Chai sit on the burner until its temperature rises to your taste and flavors meld. You can strain out the spices with cheese cloth if you want, but I just leave them in there since they're ground.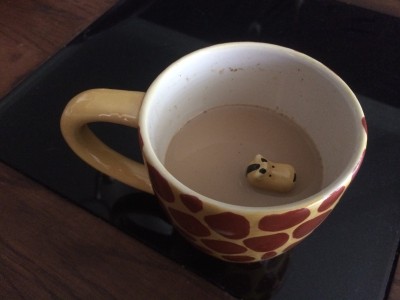 I tend to let my Chai sit on heat at least 10 minutes to give the flavors time to meld. Do watch your heat though and keep it as low as possible. The temperature of milk rises quickly even over low heat, and you don't want the milk to curdle. That will make it yucky. Occupy yourself while you wait, but it will get distracting because the house is going to start smelling really awesome.
You can modify this recipe to taste or dietary requirements. My mom cannot currently eat dairy or refined sugar. I made this for her a couple weeks ago using almond milk instead of dairy milk and left the sugar out completely. It still tasted awesome (Remember I don't need it overly sweet). Just be sure to use a good tea.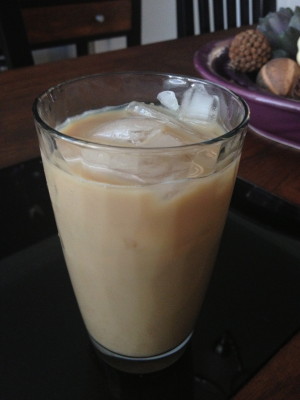 Now, pour yourself a steaming cup, sit back, and enjoy. Then later in the afternoon, once it's been off heat for a while, pour it over ice, and really get a chai high. Store leftover in the refrigerator for later. Enjoy!
Vanilla Chai
| | |
| --- | --- |
| 3 cups water | ¼ teaspoon ground cloves |
| Black tea (7 small bags or 3 large) | ¼ teaspoon ground cardamom |
| ¼ cup sugar | 10 shakes/grinds black pepper |
| ¼ teaspoon ground cinnamon | ½ teaspoon vanilla extract |
| ¼ teaspoon ground ginger | 4 cups milk |
In a large saucepan, bring water to a boil. Dissolve sugar into the water. Add teabags and remove from heat. Allow tea to steep 10 minutes. Remove teabags, and return to low heat. Add spices and vanilla. Stir in milk and allow to the tea to come back to temperature – at least 10 minutes monitoring carefully to prevent milk from curdling.