Making a Splash: The Best Clam Chowder
Mike was out in California prior to my visit in March, and as my parents and I sat down for an early dinner, he sent me a picture text. It had no caption but was something that looked incredible and was piled into a bread bowl.
You have to understand something about me – I love edible bowls. For two reasons really: 1) Practicality, eating the bowl means fewer dishes, and 2) You get to eat a bowl. How can this be bad? Honestly, I think edible bowls are the greatest culinary invention since bread. There, I said it.
Back to Mike's picture. After a conversation with him later that evening, I discovered that what was in this edible bowl was "the best clam chowder". So of course, when I made it all the way out to California to meet Mike, I wanted the best clam chowder.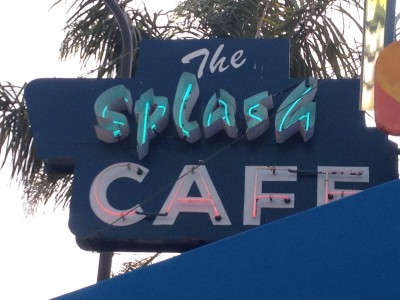 After a stroll on the beach, playing in caves, and some significant time trying to spot otters, Mike took me to Splash Café even though it was still very early for dinner in California. The original Splash, and the one we went to, is in Pismo Beach, though there is another in San Luis Obispo. It is simply a seafood place. The Pismo Splash is small and crowded, oh so crowded, but remember, especially when it comes to seafood, you don't really want a restaurant that is short on clientele. The atmosphere is very beach, lively, and friendly. It can be a little hard to hear as orders are called and friends laugh and chat. Mike ordered for me, and he knew exactly what I wanted – clam chowder in a bread bowl with the seafood topping.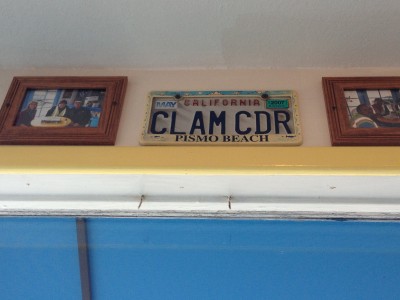 We waited, sitting at the table in the window, watching people strolling by.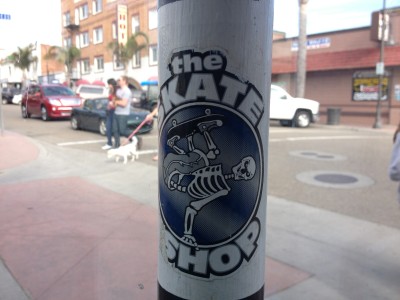 Finally, our food arrived. Mike kept saying that he hoped he hadn't talked it up too much. He hadn't. The first bite hit my tongue, and I can still feel and taste it – so creamy, so flavorful, and so textured. The seasoning was perfect, and I had to force myself to eat is slowly. The seafood topping is a mixture of crab and shrimp. I believe whole heartedly that the chowder would be amazing without it, but it complements the dish so perfectly I almost feel it is necessary once you've had it served that way. The bread bowl itself was toasted, the exterior having a mild crunch while the interior retained moisture. The bread bowl was amazing, but for the first time, I found myself simply trying to spoon all the chowder out. I did eat it. Don't get me wrong, but I wanted my last bite to be the perfect taste of this chowder.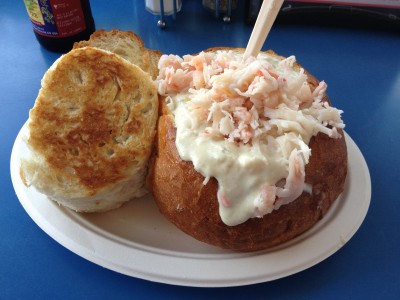 I can happily say that I agree with Mike. This is the best clam chowder I have ever eaten, and no, he didn't talk it up too much. Nothing he said actually captured this amazing taste. And nothing I say will be able to do so either. It made an impression.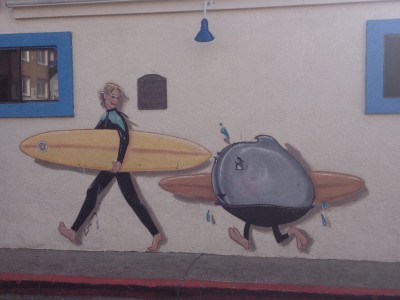 So if you make it to California and to Pismo Beach, go directly to Splash and order the clam chowder with seafood topping in a bread bowl. It is an experience you won't soon forget.