My brother was a creative child. But not creative in the traditionally "creative" sense, he nicknamed everyone, and it should come as no surprise that his name for me was Hannah Banana. Of course, I hated it, but as I grew older and time passed, I came to embrace it. It was his way, and I love him after all.
Interestingly enough, I love bananas and did as a child too. So over the years, I have developed, amassed, and tweeked some yummy banana recipes, and as an homage to my brother, I have used his nickname for me in my favorites. So today, I bring you the first of them – HannaH Banana Bread.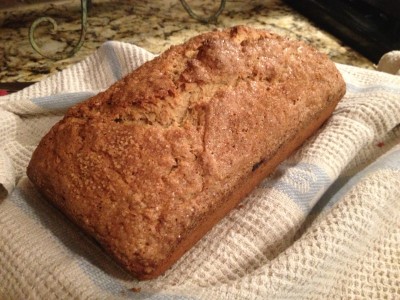 Please bear in mind that I like simple recipes. One or two ingredients highlighted and elevated is really my definition of food perfection. So this banana bread is that. There are no nuts, cherries, or chocolate chips in here. Just bananas and bread.
Here's what you'll need: 2 or 3 overripe bananas, flour, salt, baking powder, butter, brown sugar, eggs., and raw sugar (also called Demerara Sugar).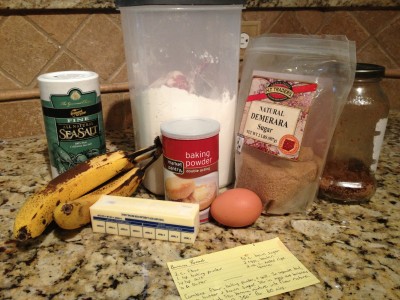 Here's what you do: Oh this is the fun part, so let's go ahead and do it first. Mash your bananas. I used three today because they weren't overly large. To do this easily, peel your bananas and place them in a zipper bag.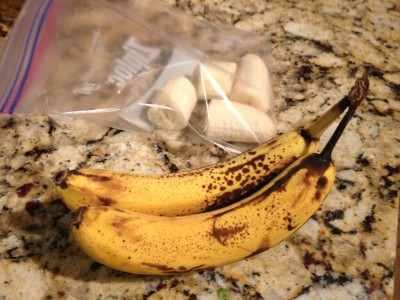 Seal it up and proceed to Hulk-smash. Fun, fun, fun!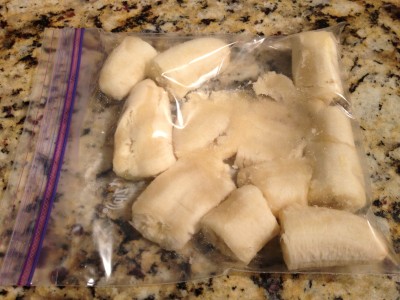 Preheat your oven to 350.
Put your flour, salt, and baking powder in a mixing bowl and sift with a fork.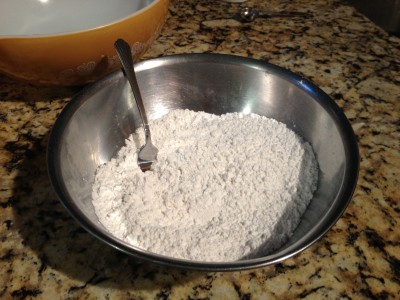 Melt your butter and cream with brown sugar in a large mixing bowl. Beat the eggs, and add them and the mashed bananas into the bowl. Stir it up.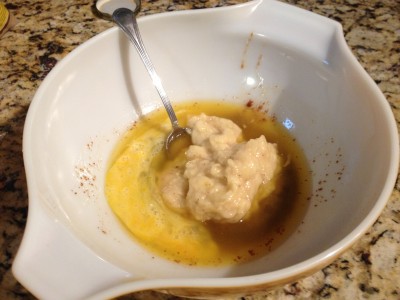 Add the flour mixture, but do it bit by bit, or be prepared to clean a lot of flour off the counter.
Once the batter is fully combined (no white puffs of flour hanging out anywhere in there), prep a loaf pan. I just oil it really well, but do be sure you do it well and go all the way up the sides. The last thing you want is your bread stuck to the pan.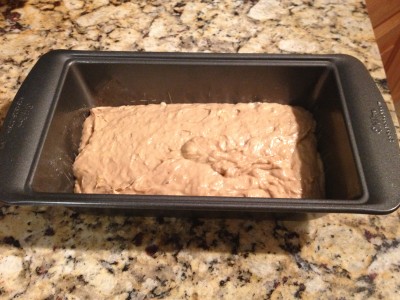 Pour the batter into the pan, and give the pan a good shake to even it out. Sprinkle it with raw sugar. It will give the top a sweet, textured finish.
Bake for one hour. This should give you plenty of time to clean up the kitchen, make coffee, and read a chapter or two.
When the hour is up, remove the bread from the oven and let it sit five or so minutes on the stovetop. After it has cooled a bit, run a butter knife along the side of the pan and turn the bread out onto a towel. Wrap it in the towel, and proceed to finish anything else you may be serving for breakfast. When ready, slice and serve it up. Yum.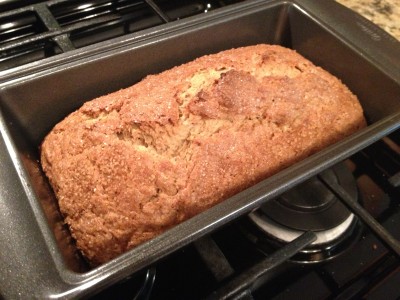 This bread is super yummy served with warm syrup, but it equally delicious plain. (This morning, Mike and I ate it plain, and since I will be wanting to fit nicely into my wedding dress this fall, I should probably be doing more of this.)  Enjoy!
HannaH Banana Bread
| | |
| --- | --- |
| 2 cups flour | .75 cups brown sugar |
| 1 tsp baking powder | 2 eggs, beaten |
| .25 tsp salt | 2 or 3 overripe bananas |
| .5 cups melted butter | raw sugar |
Mash bananas. Combine flour, baking powder, and salt. In a separate bowl, cream butter and brown sugar. Stir in eggs and bananas until blended. Pour batter in a loaf pan and sprinkle with raw sugar. Bake @ 350 for one hour.