Classic Chinese Cuisine – Wan Fu
Some years ago, my family and I stumbled upon a fantastic culinary treasure in the Pineville area, a Chinese restaurant. If I recall correctly (this was many years ago), we had stopped at the Outback Steakhouse on Highway 51, a.k.a. Pineville-Matthews Road, and the wait was interminable. Hungry himself, with two very hungry (and probably grumpy) children and an impatient wife, my dad spotted the Wan Fun standing majestically and patiently behind the overcrowded, hectic Outback.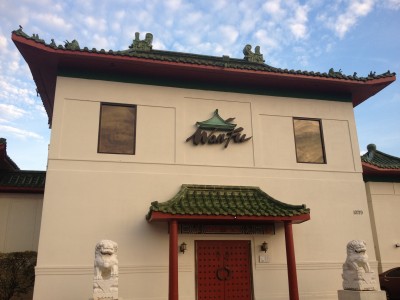 The conclusion was foregone. I don't believe the change to our dinner plan was even discussed. Inside the Wan Fu, we were seated at once in a lovely booth, and the food that was subsequently served was elegant and delicious. We have returned on many, many occasions since.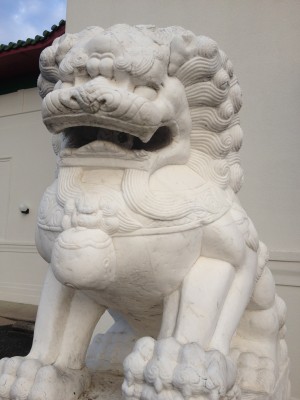 Last Sunday, with Mike out of town for work, I went to Wan Fu with my mom and dad again, and I am pleased to inform you that the restaurant is still thriving, still exquisitely beautiful, and still turning out tasteful, pleasing food that makes me want to move in so I can eat it every day. When you approach the Wan Fu, it is very hard to miss. The restaurant is built in the style of old Chinese architecture with a green tile roof and curving eaves. Dragons stand guard on either side of a giant, red, wooden door. Coming inside, you will find the interior equally striking with its carved panels and sheer curtains dividing the dinner area into sections.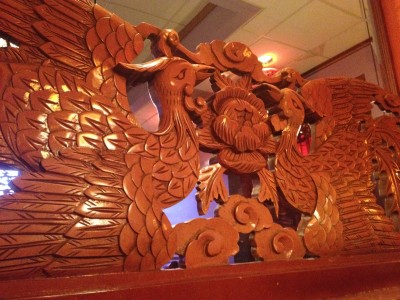 Of course, I ordered hot tea, as did my parents. We shared a pot. Dad and I got the Seafood Pan Fried Noodles. This delightful dish was huge. I actually thought, when the first plate came, that they had plated two portions onto to one plate, especially since they brought us each a clean plate. But I was wrong. We both simply had mammoth plates of food. (Of course, I had plenty to take with me to work the next day for lunch.) The dish featured salmon, shrimp, and scallops cooked in a light sauce with vegetables and served over crispy pan friend noodles, which complemented the protein with a crunch.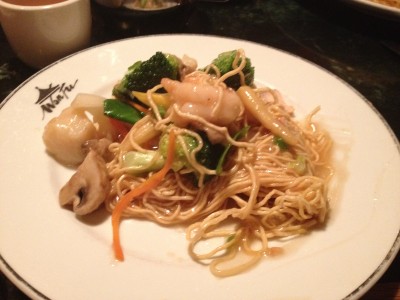 My mom ordered a dish that I have eaten many times – the Chicken Steamer Basket. This entrée is composed simply of steamed vegetables and chicken. Though I picked something different this weekend, I dearly love the subtle earthy flavors of the dish. It is extremely healthy. Though it comes with a dipping sauce, the vegetables and protein are steamed plain. They do not even use salt, so if you are dieting or have special dietary needs, this meal is a good choice.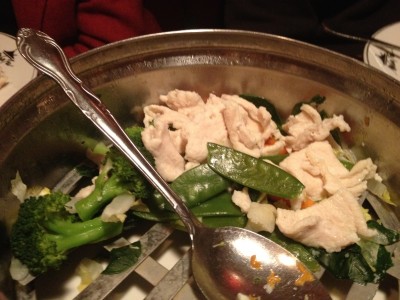 There are, of course, many dinner and lunch options to choose from. I pick these two because they are most fresh in my mind. Service is prompt and courteous, and the wait staff help each other. Our table did not go wanting (and never has).
Unfortunately, Mike was not with us, so he could not have an asinine alliterative assumption. But as it seems something is missing without it, I'll just try to work one into the conclusion.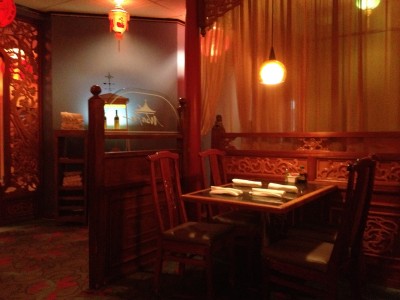 If you are craving classic Chinese cuisine, discover Wan Fu. Perhaps, like my family, you will then forego the hustle and bustle of the popular franchise and enjoy delightful food in an elegant atmosphere that will make you feel a bit like royalty.
Wan Fu Info:
10719 Kettering Dr, Charlotte, NC 28226
704-541-1688
http://www.mywanfu.com/
Monday-Thursday: Lunch – 11:30am-2:30pm; Dinner – 4:00pm-9:30pm
Friday: Lunch – 11:30am-2:30pm; Dinner – 4:00pm-10:00pm
Saturday: Lunch – 12:00pm-3:00pm; Dinner – 4:00pm-10:30pm
Sunday: Lunch – 12:00pm-3:00pm; Dinner – 4:00pm-9:30pm